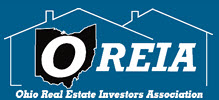 "REIA" stands for Real Estate Investor Association.
The purpose of most Real Estate Investor Associations or REIA's is to:
Provide an educational forum to learn more about real estate investing
To network with other individuals that share common challenges
To participate in regional or national events that help educate members so they may better provide affordable housing to their customers.
The best investment you can make is in your education. To that end, REIA's provide a wealth of information that can assist you in learning the secrets of real estate investing.
If you do not belong to a REIA, then that is your first step. Invest in your education!
REIA – what it is NOT…
A local Real Estate Investor Association is NOT A SOURCE FOR LEGAL or ACCOUNTING ADVICE! You will need an attorney, you will need a CPA or other advisors for your investments. We highly recommend that you seek professional guidance whenever possible.
For Additional Information, Please Contact:
OREIA
Cincinnati
Cincinnati, OH  80014
US
(419) 448-7212
(419) 447-0389 Fax