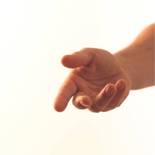 THE CAREI Cares Foundation is the non-profit, philanthropic arm of the College, and with the guidance of its Advisory Board along with the support of its member investors, shall endeavor to improve the lives of American families through various and ongoing charitable programs.
CAREI Cares' inaugural fundraising event was held in Denver, CO:
CAREI Cares 1st Annual Holiday Gala
December 9, 2009 from 6:30pm – 9:30pm
Red Lion Hotel
3200 S. Parker Rd.
Aurora, CO 80014
(303) 965-1700
www.denverseredlion.com
– Buffet Dinner!
– Guest Speakers!
– Charity Auction!
– Live Band, "Double Close"
– Special room rates for CAREI members!
– ALL proceeds to benefit the CAREI Cares Foundation!