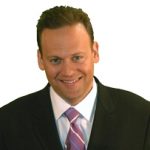 William Bronchick is the president and chairman of the College of American Real Estate Investors. An attorney, author, entrepreneur and motivational speaker, Bill has been practicing law and investing in real estate for nearly 20 years. Bill's best-selling book, Flipping Properties, was named one of the 10 best books of the year by the Chicago Tribune. William Bronchick is the president of the Colorado Association of Real Estate Investors. He is also the host of the Real Estate Expert Radio show on Denver's KHOW radio.

George H. Ross is Executive Vice President and Senior Counsel of the Trump Organization. He is perhaps best known as one of Donald Trump's two advisors on the NBC reality television program The Apprentice. He is one of the most respected real estate attorneysand negotiators in the business. Ross is the author of "Trump Style Negotiating" and "Trump Strategies for Real Estate Investing". Currently, he serves as business and legal advisor to Trump. He is responsible for the development of foreign investments and the supervision of leasing and operations of 40 Wall Street and Trump Tower.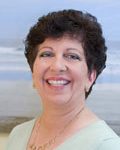 Alexis McGee is a nationally recognized foreclosure expert and is highly regarded for her honestyand ethics. She is the co-founder of one of the most popular and the longest-running foreclosure web sites in the country, ForeclosureS.com, and is frequently interviewed by national media including The Wall Street Journal, New York Times, Los Angeles Times, Chicago Tribune, Money Magazine, CNNMoney.com, MSN.money.com, CBSMarketWatch.com, CBS, NBC, ABC, FOX, CNBC and National Public Radio.

Jeffrey Taylor is the CEO ofMr. Landlord, Inc., a national property management consulting firm. Known nationally as "Mr. Landlord," Taylor is the author of the best-selling book, "The Landlord's Kit" and host of the popular Internet website, "Mrlandlord.com." Taylor is committed to helping other rental owners not make the same costly mistakes he and others have made. He frequently speaks to real estate associations throughout the U.S.

Wendy Patton is widely recognized as one of the country's leading experts on "Little or No Money Down" real estate investing. A licensed real estate broker, Wendy has over 25 years of experience in lease options, subject to's, land development, property management, rehabs, foreclosures, new construction and pre-construction. Patton is a frequently sought after speaker and the author of Investing in Real Estate with Lease Options and Subject To Deals; How to Make Hard Cash in a Soft Real Estate Market, and Rent to Sell.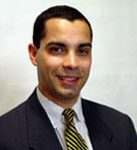 John Hyre is an attorney, accountant and real estate investor. He is an expert in real estate tax strategies and also counsels his clients in how to develop profitable relationships with tenants, buyers, contractors and suppliers. Prior to becoming a real estate investor and consultant, Hyre worked for two of the Big Five accounting firms and several Fortune 500 companies

J.P. Vaughan is the co-founder and publisher of Creative Real Estate Online. She is the author of How to Buy Your DreamHouse for 1/2 Price. Vaughan practiced law in Michigan until she started investing in real estate full time in 1988.