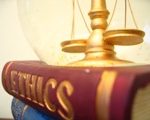 The mission of the College of American Real Estate Investors (CAREI) is to support, encourage and enable successful investing in real estate. We measure success by more than profits. The transaction must be positive for buyer and seller, service providers, financiers and for society as a whole. Recognizing that business relationships are sometimes adversarial, we resolve to foster ethical behavior in all dealings by all involved parties through training and education, and by continually examining our understanding of what constitutes professional behavior.
The CAREI Code of Ethics is expressed in four parts, covering Members, the organization, the Board of Advisors and the public. Common to all is the demand for adherence to applicable governmental laws, rules, and regulations. We shall never condone unethical business dealings or the violation of law by our members, our Board, or our organization. 
As we work to ensure professionalism in all areas of business related to real estate investing, we are guided not by rules, but by principles. Our core principle is fairness—by and for all parties, in all forms of real estate related dealings, at all times.
CAREI believes that our actions, not our words, most effectively guide the actions of others. We resolve to hold ourselves to the highest standards of fair behavior, striving not just for compliance with the letter of laws and statutes, but with respect for their spirit and intent.